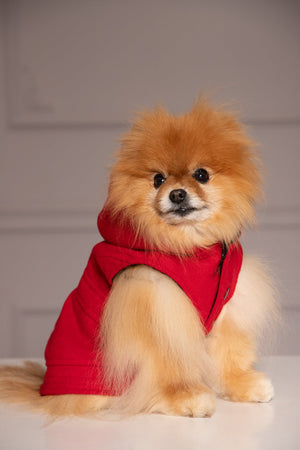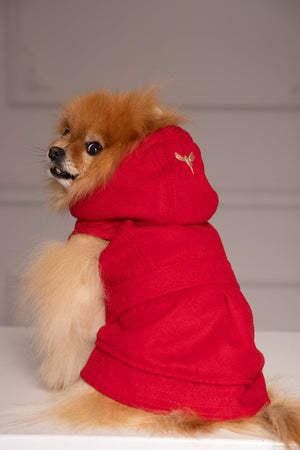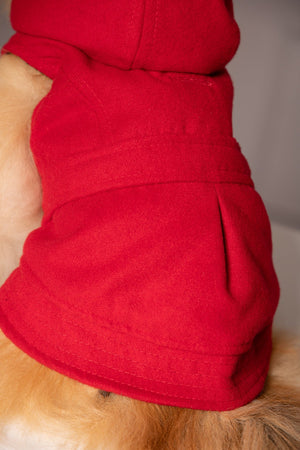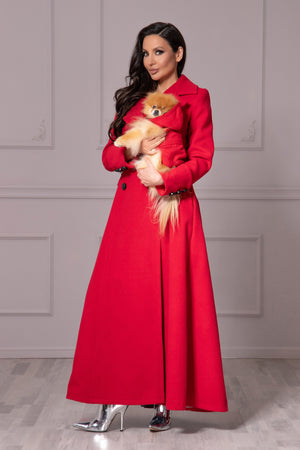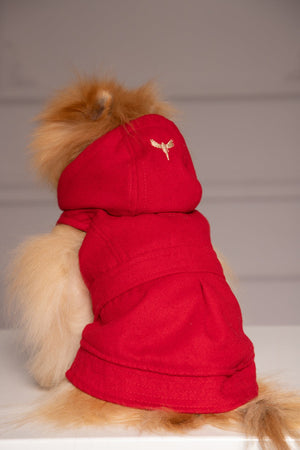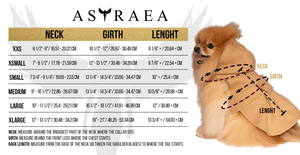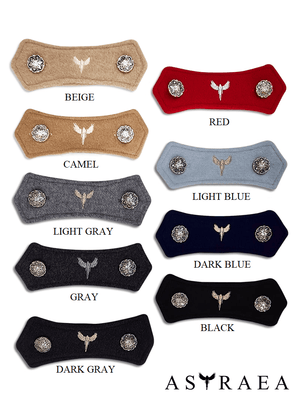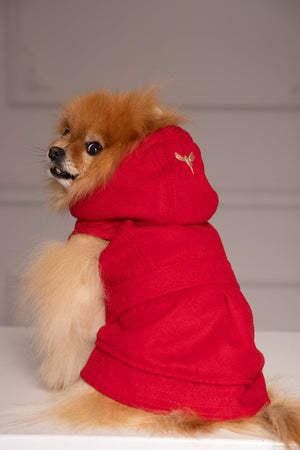 Here it is!
Exclusive unique hand-made small puppy or small breed dog clothes that can perfectly match your gorgeous outfit - discover Atelier Astraea's NEW COLLECTION that can complement your whole look, including your dog's one!
Astrea dog coats are handmade and original. They are super stylish, dense, durable, and warm, and made from some high-quality wool-cashmere fabric as your coat!
This wool Dog coat will take your pup's cool factor to new heights. Will get your spunky pup ready for a lifetime of adventure!
-The coat has a snap hook eye, where you can attach your dog's leash. The apparel allows for being used without putting on a collar for your dog.
-The snap buttons are super easy to use - either put on or take off, so it saves a lot of time and effort : )
KEY FEATURES:
- Snap Hook Eye
- Snap Rivet Button Closure
- Coat with a hood
- Fit and flare
- Princess-cut
- Comfortable to wear
- Cheerful puppy

PERSONALIZATION
**Match your beautiful winter dog outfit with the lady's winter coat
**You can get your dog coat without a hood

MATERIALS & CARE
**Coat fabric- 80% Wool, 10% Cashmere, 10% Polyester (same materials used for ladies' clothes)
This high-quality cashmere fabric is known for its extreme softness, warmth, and lustrous quality, so this pretty little coat can offer you the luxury and comfort your dogs deserve.
**Lining fabric -Viscous
**Cleaning Instructions: We recommend dry cleaning for Astraea's wool coats or washing with soap. Please do not tumble dry it! Let it air dry.

SIZE CHART:
The model in the photo wears size M
Please get your dog's measurement with this Guide, and find the right size in our Size Chart (last photo)