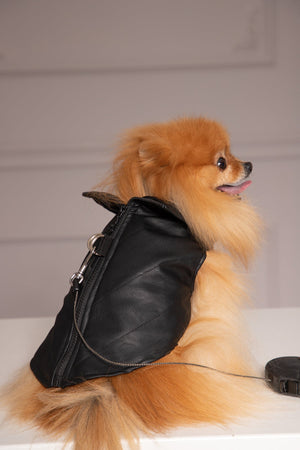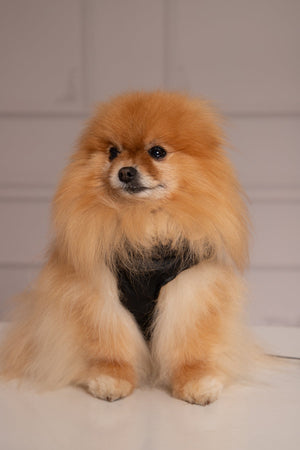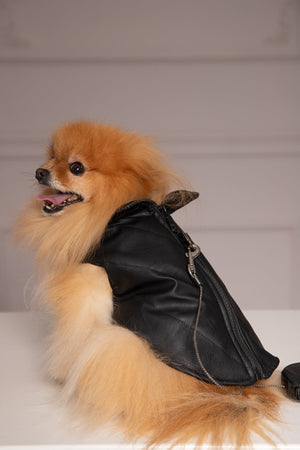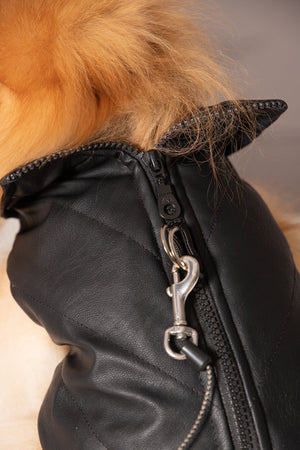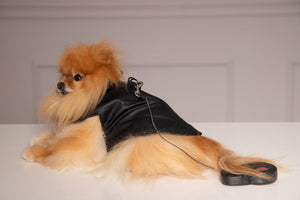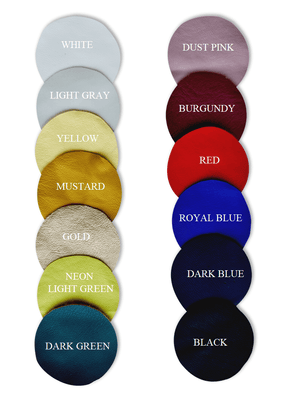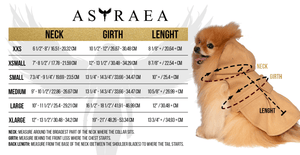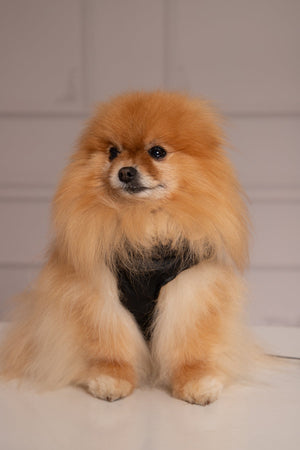 Astraea's custom fashionable dog clothing is already here! Get your unique outfit with your lovely baby's appearance matched. Call it just a casual walk or a classy evening out - you can't miss feeling gorgeous with your stylish pup and matching mommy and pup specially made for your flawless look!
- The jacket can be used without a dog collar. You can attach the dog leash to the coat's snap hook eye, which gives enough security for your walks.
- It's easy to wear and take off with the back zipper, saving much time and labor.

Perfect for a stylish walk on the day.
This personalized hoodie is sure to be your dog's favorite shirt.
KEY FEATURES:
- It is suitable for dogs with long hair like Yorkies.
- Snap Hook Eye
- Eco lighter vest
- Zipper on the back for dogs with long hear
- Quilted fabric
- Easy to wear
- Happy puppy

PERSONALIZATION
Match your beautiful winter dog outfit with your lady's eco-leather coat

MATERIALS & CARE
**80% Viscose, 20 % polyester Eco-leather
**Quilted fabric
**Lining fabric - Viscose 
**Cleaning Instructions: We recommend dry cleaning for Astraea's coats or washing with soap. Please do not tumble dry it! Let it air dry.

SIZE CHART:
The model in the photo wears size M
Please get your dog's measurement with this Guide, and find the right size in our Size Chart (last photo)