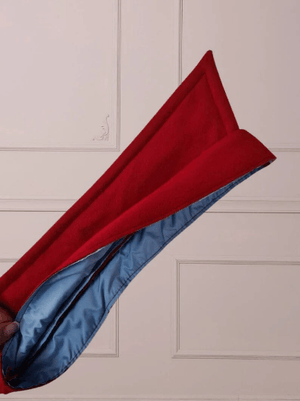 HEATER FOR YOUR ASTRAEA COAT
This product is an upgrade to all the coats you can find in my shop. If you want an additional warm layer for one of Astraea's coats, don't hesitate to add it to your basket : ) Add that edgy touch to any of our coats with this custom made heater that is attached to every cut piece of the coat and is placed between the lining and the coat itself. The heater is water-resistant & wind-resistant, making the coat even warmer. It is warm and chic, perfect for those cold winter days.
IMPORTANT:
- The product includes the additional payment for a custom-made heater only. If you want to have a coat, you can visit: https://astraea.store/
- With the purchase of this listing, your order will become custom, which means it can't be returned or exchanged. 
- The heater won't be visible as it will be placed between the coat and the lining. However, you will feel its warmth. 
KEY FEATURES:
- Custom Made Heater
- Wind-Proof
- Water-Proof
- Warm and Chic
- You can add it to any of Astraea's coat
MATERIALS & CARE:
Heater fabric - Polyester
The heater is made from Polyester, an essential feature for extra warmth.
We recommend dry cleaning for Astraea's pieces!