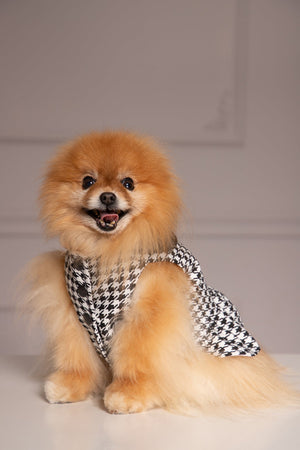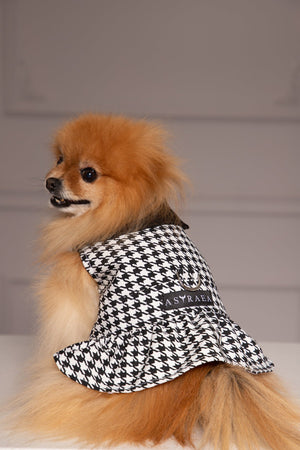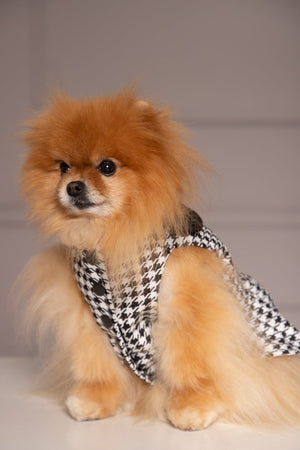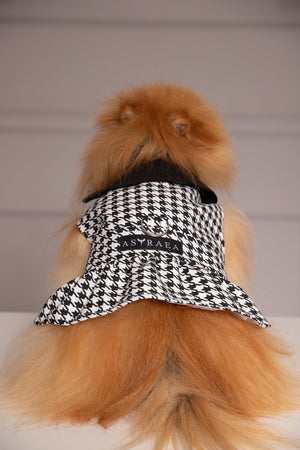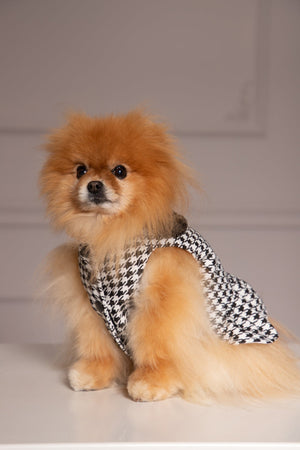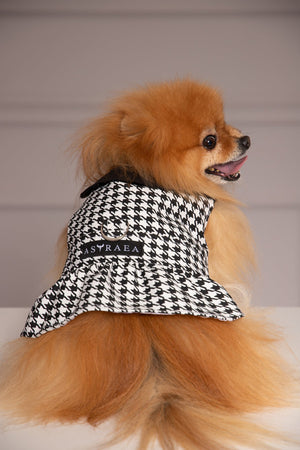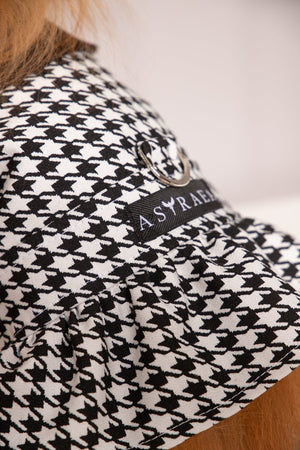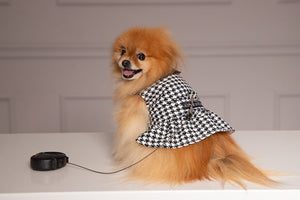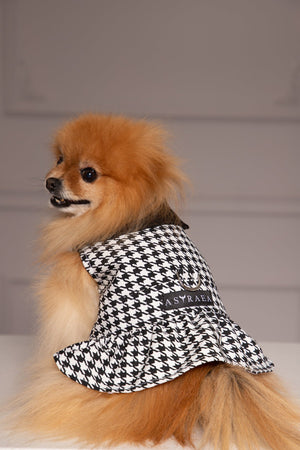 Here it is !!
Astraea will take care of your babies to look as exquisite as you. Now you can order the same vest as yours and bееing stylish ones together !!!
Astrea dog clothing is handmade and original. They are super stylish, dense, durable, and warm, and made from high-quality fabric like your own!!!
This wool Dog vest will take your pup's cool factor to new heights. Will get your spunky pup ready for a lifetime of adventure!
The coat can be used without a dog collar. You can attach the dog leash to the coat's snap hook eye, which gives enough security for your walks.
Perfect for a stylish walk on the days.
KEY FEATURES:
- Snap Hook Eye
- Snap Rivet Button Closure
- Fit and flare
- Princess-cut
- Easy to wear
- Happy puppy

PERSONALIZATION
Match Your Look with the Women's Houndstooth Coat 
MATERIALS & CARE
85% Viscose, 15% Polyester
Lining fabric-Viscose
Cleaning Instructions: Hand wash With soap or in a washing machine

SIZE CHART:
The model in the photo wears size M
Please get your dog's measurement with this Guide, and find the right size in our Size Chart (last photo)