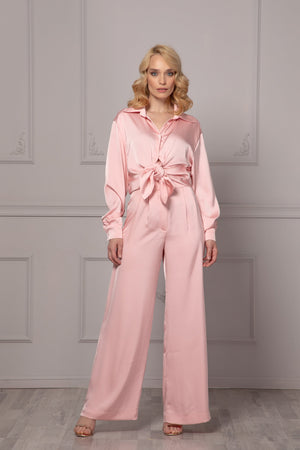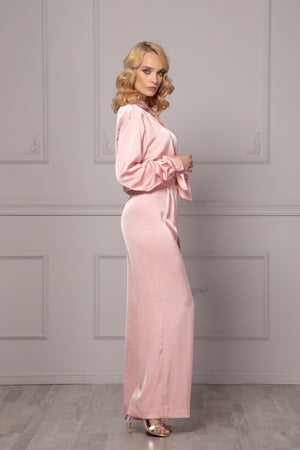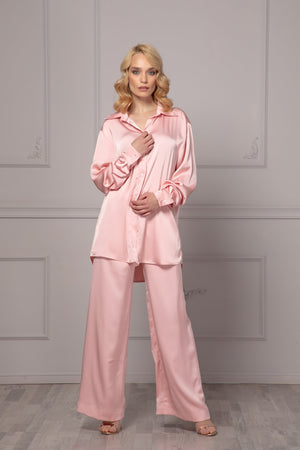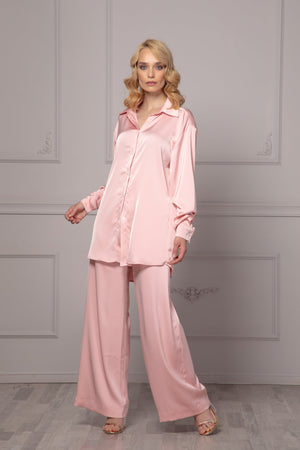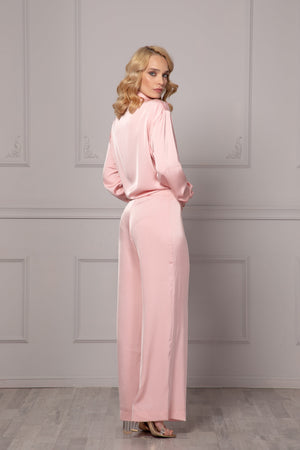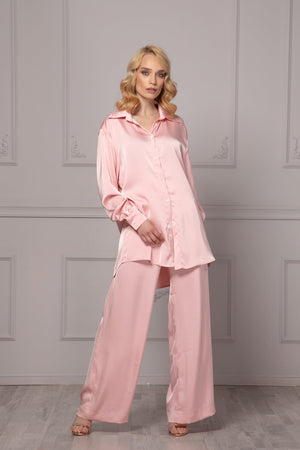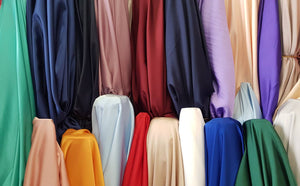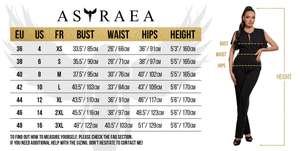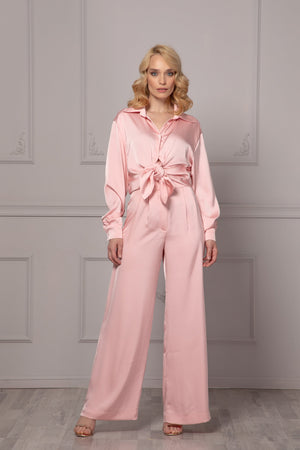 A hot satin pink outfit with high-waisted pants and a long sleeve button-down shirt can be a stylish choice for a many occasions. If you're looking for a solution, it depends on the occasion and your personal style.
Casual chic or an elegant evening: Choose the right shoes - high heels, sandals, or your chic all-stars
Ultimately, the choice depends on your style and the context in which you plan to wear the outfit.
It also makes an excellent gift for your friend, girlfriend, wife, etc. This set will become their new favorite outfit in their wardrobe.

KEY FEATURES:
- High-waisted pants
- Long sleeve elegant satin blouse with cuffs
- Button-down shirt
- Elegant and feminine look
- The fabric has a satin shine
- You can see the AVAILABLE COLORS in the last photo - pick your favorite!
MATERIALS & CARE
100% Satin Polyester Fabric, which is known for its versatility, smoothness, strength, color retention, breathability, and lightness.
Hand washes inside out with similar color clothes in cold water.
Cool ironing & hang dry.

SIZE CHART:
The model in the photo wears size M
Please get your body measurement with this Guide, and find your size in our Size Chart  (last photo)